Peshawar: Plans are afoot to set up women-friendly units in police stations across Khyber Pakhtunkhwa province, where cultural inhibitions keep women from filing complaints against crimes, say police officials.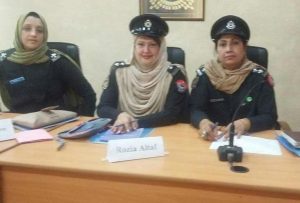 "Women-friendly police stations are supposed to provide relief to persecuted women in our conservative, male dominated society by registering complaints in an easy, safe way," said Rizwana Tufail, Station House Officer (SHO) in the Police Department Peshawar. "We are turning all the police stations in the province into model police stations by setting up women-friendly units in them."
Ms.Tufail said that the model police stations would have special desks for women complainants. "This will be the first step to change the thana (police station) culture in the province [in favour of women]."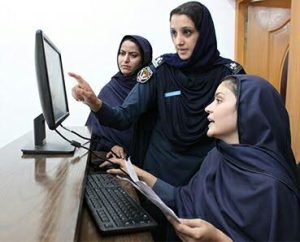 There are 256 police stations all over the province, including the 30 in Peshawar, capital city of the Khyber Pakhtunkhwa province. The Police Department first established woman-complaint desks in 2013 in four police stations in Peshawar including Gulbahar, Faqir Abbad, the cantonment area and the University Town. After setting up women-friendly units at model stations, the police department is working on establishing similar units in the rest of the province in the next three years, said Ms. Tufail.
Alongside woman-desks, there would be separate investigation units aiming to provide women legal help in an environment conducive to them. The women unit would have two constables and a psychologist to assist women in distress, daily from 8am to 6pm.
Basmeen Zaman, an official in-charge of women desk at the Gulbahar Police Station, said that the units would go a long way in assisting women who are either reluctant or shy to visit police stations run by men.
Zaman said recent reforms in the Police departmental that led to institutionalizing women units were a ray of hope for women previously unwilling to visit police stations.  "Right after introducing woman units, a huge turnout of women complainants was reported in the model police stations."
Statistics provided by the Gulbahar Police Station shows that in 2014, only 72 cases were registered by women.
The number of complaints rose to 130 in 2015 after women-friendly units were first introduced there. In 2016, 90 cases were recorded since May, out of which 31 cases were lodged in the single month of September.
The majority of cases registered relate to domestic violence against woman, harassment and property-related cases.
Anam Sethi, a psychologist at the woman unit in Gulbahar Police Station said, "When a woman comes to a police station to lodge a complaint, she is often stressed, facing a traumatic situation. I am here to assist her by discussing her situation and counseling. Sometimes women cannot talk about their problems due to stress and anxiety and we have to use alternative methods of communication. Moreover, we make sure her that she is safe here in the police station while we handle the investigation process."
Sethi said women found it hard to file even a simple compliant in the male dominated police stations due to "typical procedures and police mindset" that discourages and delays registration of cases.
Shehnaz Peshori, a resident of old city, was very reluctant when she first time visited Gulbahar Police Station to lodge a complaint after receiving threats from a person.
"I am very surprised to see the new setup at the police station. The women constable handled my case very gently. I didn't feel at all that I was at a police station among the police."
Sahida Naib Hussain, who is a beautician in Peshawar, said she bought a car last month but after the initial payment, the seller started threatening her to pay the whole amount at once.
Hussain couldn't afford to pay up front, so she complained at the police station. She said the problem was sorted out within a week.
"When I was at the police station, I never felt that I was among police but my family members," said Hussain.
"I have lodged complaints twice at the woman units and the police constables are very polite and helpful."