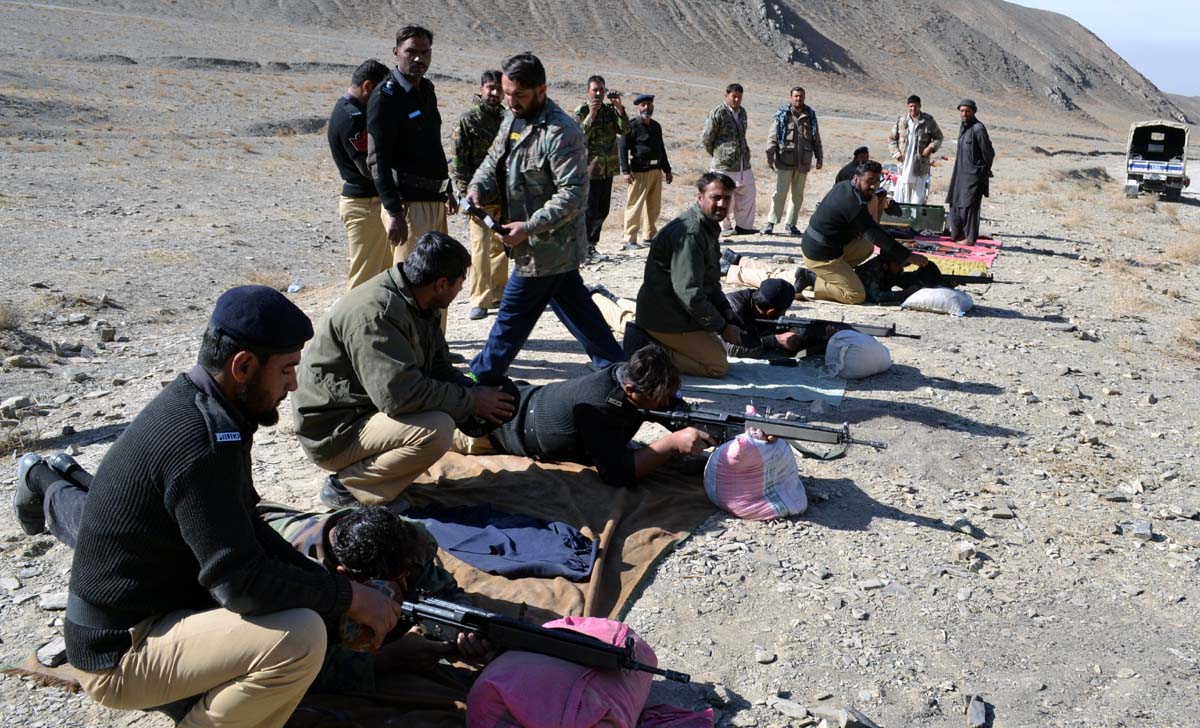 LAHORE: A 14 years old boy, Waseem, the younger son of Muneer, returned to his house on May 30 after a year's mysterious disappearance when police already had declared him dead.
Waseem had gone missing from his workplace located in Nawab Town Police Area on June 29, 2014.
Muneer, a resident of Hanjerwal, Lahore, told News Lens Pakistan that he searched for his son in almost every corner of the city, knocked at every relatives' door and spoke to every person who was in contact with his son but no clue was found.
"We are a poor family; everyone works to earn little money for living but yet I and other members of the family tried our best to find my son but all went in vein," he said.
Muneer was initially avoiding the Nawab Town Police, but he later contacted them to report the disappearance of his son. "After a week into my son's disappearance, it was revealed to me that my colleagues Ashraf and Aslam were involved in the crime," he said while talking to News Lens Pakistan.
"My other colleagues and I tried to convince them but they denied any involvement after which I filed a case in Nawab Town Police Station," he claimed. The FIR was registered after one and half month of Muneer's son's disappearance.
This case was assigned to an Assistant Sub-Inspector of Nawab Town Police Station, Arshad Baig. He arrested a man named Shaukat who later identified the culprit as Aslam. Muneer claimed that during interrogation, Aslam confessed of killing his child.
"The police allegedly recovered Waseem's clothes from their possession as well. My family was devastated by this loss but after some time we started living a normal life. On 30th May 2015, when Waseem entered the house, we became stunned," he said.
Muneer immediately contacted the investigation officer Sub-Inspector Liaquat, who was assigned as the investigation officer after murder sections were added to the case.
"Waseem and I appeared before the SSP Investigation Rana Ayyaz and informed him about the matter. He called for an explanation and later found out that the investigation officers did not verify the statement of two accused men Ashraf and Aslam during the course of investigation and presented the challan of case in court," he said.
Waseem while talking to News Lens Pakistan said that he recorded a statement before SSP Investigation in which he stated that Ashraf and Aslam intoxicated and later kidnaped him. "I was informed by two women and two men in that house that I was sold to them by Ashraf and Aslam and now I have to stay there," he revealed.
Waseem further said, "They forced me to become a thief and tortured me on refusal. But after one year, a lady of the house helped me escape." He claimed that this house was located in Gujranwala from where he returned to his house.
Rana Ayyaz while talking to News Lens Pakistan disclosed that he had suspended the two officers for not properly investigating the matter. He said the two officers had made criminal negligence while investigating the case as they completed the challan without mature evidence.
"Though investigators usually request complainant to help police and start investigations on the lines given by the complainant, but later we verify the statements of both complainants and accused men using different techniques which include collection of evidence, evidence's forensic reports and circumstantial evidence," Rana Ayyaz said.
Adding to this he said, "In this case, the investigation officers have ignored other protocols and just relied upon the statements of the accused men."
The residents of Hanjerwal area, Lahore claimed that this is not the first time police officers carried out faulty investigations. Moreover, the investigating officers change the facts during the course of inspection thus helping the accused victims escape.
"I have suspended 57 officers of investigation wing for carrying out faulty investigations since I have taken charge as SSP Investigation about five months ago," Ayyaz said.
The standards of investigations are poor across Pakistan. "Every investigator has been investigating more than a dozen cases and lack of resources stop them from carrying out fair investigations," he said while adding that investigators also lack investigation skills.