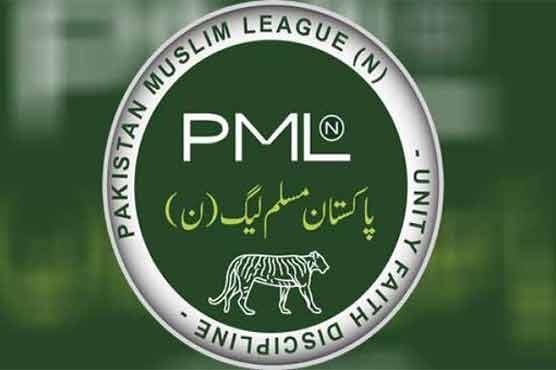 ISLAMABAD: As Sunni religious forces brace for openly opposing the ruling Pakistan Muslim League Nawaz (PMLN) the religion card in country's next general elections becomes prominent. The ruling set up of PMLN at federal and Punjab level is facing serious challenges by different Sunni groups for its alleged sympathy for the Ahmadiyya community.
Addressing a gathering of several thousand Sunni Brailvi (Hanifi) gathering in Gujranawala, one of the largest urban hubs in the country in stronghold of the ruling PMLN, Pir Waheedudin Sialvi took promise from his followers and other Sunni Muslims not to vote for PMLN and its leaders Nawaz Sharif in next general election.
"Promise with me that you will not vote for the ruling MPLN in next general elections," Sialvi uttered accusing the Sharif regime for working against the cause of Khatam-e-Nabuwwat (finality of Prophet Muhammad). He is also demanding resignation of provincial law minister Rana Sanaullah for his alleged sympathetic remarks towards the Ahmadiyya community, which is under attack by extremist group for believing in another self-acclaimed Prophet after Muhammad. Ahmadiyya community, however, insists that they are Muslims and follow Sharia of Muhammad.
Sialvi, to this time, has manage to pocket resignations of six parliamentarians on his agenda after the sitting regime tried to change an oath statement of legislators in alleged favour of the Ahmadiyya community. Following his huge protest rallies in Faisalabad and Gujranawala, Sialvi now plans to march towards Lahore, the provincial capital urging the present provincial chief minister and law minister to step down.
Another popular Sunni cleric and chief of Pakistan Awami Tehreek (PAT), Dr Tahirul Qadri, with tens of thousands followers across the country, has also threatened to march against the sitting provincial government. This comes as a result of the killings of his workers by law enforcement agencies, known as Model Town killings. A judicial inquiry into the unfortunate event proved that the action was done on the direction of the provincial law minister and on the behest of chief minister Shahbaz Sharif, the younger brother of PMLN chief Nawaz Sharif. Qadri's demand for Punjab's chief minister and law minister's resignations has been endorsed by the key opposition parties.
In his statement, Qadri said, "The Justice Baqar Najfi report has made it clear that Shahbaz Sharif never told the police to disengage. That much is not for debate anymore. Has it ever happened in the history of mankind that a police force of thousands is killing people and not even one person is behind bars?" He has directed his followers and party voters to get ready for a big protest to topple younger Sharif's regime.
Only two months back, the federal government survived a serious threat of violence after caving into the demands, removing federal law minister Zahid Hamid, by of another Sunni religio-political group Tehreek-i-Labbaik-Ya-Rasuallalh. The protest led by a highly provocative Sunni cleric, Khadim Hussain Rizvi, staged a three-week long sit in outside Islamabad, disconnecting the country's capital from its twin city Rawalpindi pressing for the federal law minister's resignation. The protest against the changes in the oath statement of parliamentarians ended up in a crackdown by law enforcement agencies resulting in at least seven deaths and spreading protests across the country. Ultimately, the army had to intervene for managing an agreement that humiliated the government amid law minister's ouster.
Sunni brailvi groups and Pirs of different shrines, across the Punjab province, which is stronghold of the ruling PML-N, are now publicly campaigning against PML-N and Sharif dynasty, Truth Tracker learned from various sources.
"We can vote for anybody in next general elections except PMLN. Their stance on Ahmadiyya community and finality of Prophet Muhammad needs clarity," Nizamudin Jami, a successor of a big Sufi shrine in Islamabad said.
In the recent bye-elections held in Lahore and Peshawar, Tehreek-i-Labbaik Pakistan (TLP), political face of TLYRA, fielded its own candidates those bagged a sizeable portion of votes reducing the margin of PMLN victory. The TLP candidates, who campaigned around religious slogans and against PMLN, secured more than 7,000 votes in Lahore and nearly 10,000 votes in Peshawar bye-election.
This group also opposes PMLN and Sharif family for executing police constable Mumtaz Qadri, who killed the sitting Punjab governor Slamaan Taseer while he was official guard of him for governor's outright sympathies towards a poor and illiterate Christian woman Asia Bibi who was sentenced to death on the accusation of blasphemy.
"Though this Sunni brailvi vote cannot have its own seats but it will definitely create impact on ruling PMLN's vote bank because previously this vote was in PMLN's pocket," political analyst and senior journalist Suhail Warraich said, adding, "It seems clear that religion will be another major issue next general election."
"There is no doubt that such religious groups have a sizable vote bank all over the country, mainly in Punjab, which can easily spoil PMLN political and electoral position," another political analyst Mazhar Abbas said.